Sa VIEPro PROBOOST PROtectado:
☑ PROtectado sa Panghihina
☑ PROtectado sa Pamumutla
☑ PROtectado sa Pamamayat

Ingredients:
Corn, Feed wheat, Corn germ meal, Corn flour, Soybean meal, Vegetable oils, Lysine HCL, DL-Methionine, L-Threonine, Limestone, Monodicalcium phosphate, minerals, Trace elements, Vitamins, Antioxidants, Mold inhibitor.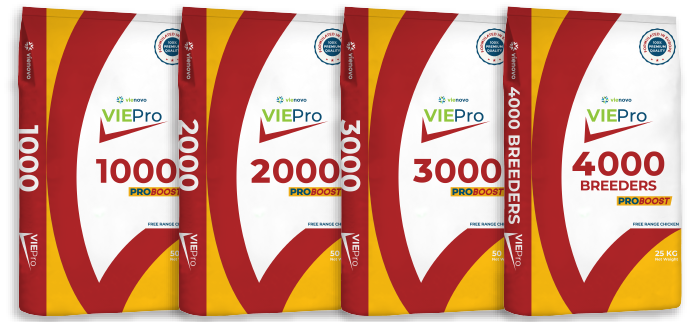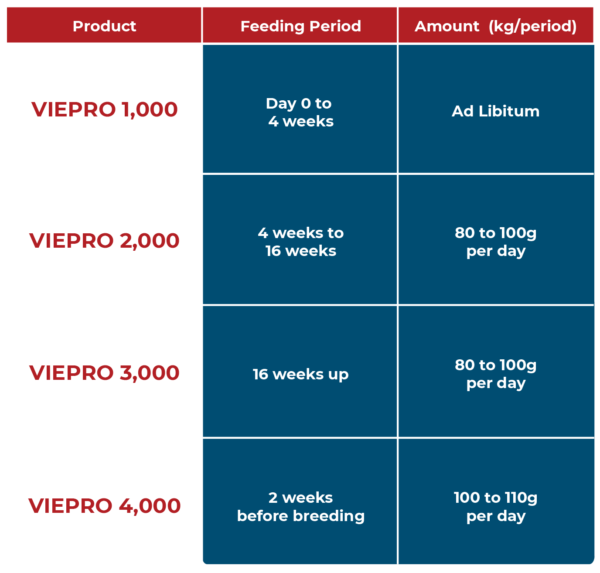 NB: These information comes from observations of VIEPRO Poultry Feed used in good environmental conditions, appropriate farm management and good DOC quality.
Always give FRESH and CLEAN water daily.